• Mark Stansell • film • rose bowl
SORRY!!! I know I slacked the past couple months on doing the blog. I guess I just got really disappointed because a lot of the pictures I took on two(!!) different rolls came out underexposed and for the life of me I can't figure out why. That put a damper on showcasing them because the month wasn't complete in my mind. Whatever, I'm over it. I know this is March and we're in May, I just haven't gotten around to developing the roll from April yet (fingers crossed). Anyway, enjoy what I have and hope to see you all on Sunday for...
---
• Mark Stansell
FEBRUARY ROSE BOWL Some pictures came out underexposed and I was really disappointed, but that's the risk you take with film Fits proper I met the couple on the ends at the Hot Sauce event put on by @butterypat a few weeks ago and was delighted to randomly run into them while exploring the Bowl. They had their friend with them who was equally dripped out so of course I snapped a pic! a Quilted Queen @nostalgic.threadz He said "You can call me Grandpa" only @straydogfilm could pull this look off @thediscoveredman  The boots make the fit, sad you can't see...
---
• Mark Stansell • film • rose bowl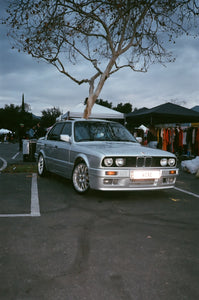 JANUARY ROSE BOWL Le Homies Who's that seller?! It's Lenny!!! @eandlcollectibles Say "Versacheese!" @aarsales Puppy not for sale @ilikejiggyshit Found BK @findbk OGs at the Bowl @fineminn @sean_wotherspoon "Ladies how about a pic?" "No" *turns around* @noestaaqui @hichristianvintage Mr. Nostalgia @georgerobertson._ Fuck a money phone @abathingallen Oh hiiiiii Mark @unknwnvtg Rather be fishing @fowlplayvintage Ain't seen you in a New York minute @chico.3000 The Plug & The Golf Guy @jennyv24 @ckennyv Oddities & Curiosities Waiting Game @torgomvintageclothing (The vendor told me no pictures right after I snapped this pic. Fuck you I do what I want) Bimmer #1 or Bimmer...
---
• Mark Stansell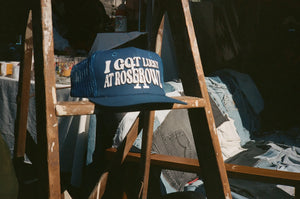 I love the Rose Bowl Flea Market. Anyone who knows me can tell you that. The whole place is filled with a liveliness that you can only understand if you visit. People come from all over the world to see the wonder that is this monthly event. Celebrities and the average person alike mingle amongst sellers of hidden treasures and items long forgotten to give nostalgia a new life and remind us that some memories aren't always lost, just buried. Creators and designers are pushing the line of fashion and culture forward using vintage...