• Mark Stansell • film • rose bowl
SORRY!!! I know I slacked the past couple months on doing the blog. I guess I just got really disappointed because a lot of the pictures I took on two(!!) different rolls came out underexposed and for the life of me I can't figure out why. That put a damper on showcasing them because the month wasn't complete in my mind. Whatever, I'm over it. I know this is March and we're in May, I just haven't gotten around to developing the roll from April yet (fingers crossed). Anyway, enjoy what I have and hope to see you all on Sunday for...
---
• Mark Stansell • film • rose bowl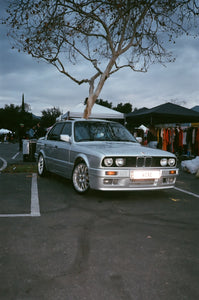 JANUARY ROSE BOWL Le Homies Who's that seller?! It's Lenny!!! @eandlcollectibles Say "Versacheese!" @aarsales Puppy not for sale @ilikejiggyshit Found BK @findbk OGs at the Bowl @fineminn @sean_wotherspoon "Ladies how about a pic?" "No" *turns around* @noestaaqui @hichristianvintage Mr. Nostalgia @georgerobertson._ Fuck a money phone @abathingallen Oh hiiiiii Mark @unknwnvtg Rather be fishing @fowlplayvintage Ain't seen you in a New York minute @chico.3000 The Plug & The Golf Guy @jennyv24 @ckennyv Oddities & Curiosities Waiting Game @torgomvintageclothing (The vendor told me no pictures right after I snapped this pic. Fuck you I do what I want) Bimmer #1 or Bimmer...